The forum is currently undergoing some Heavy familiarization and subsequently your posts and topics may jump around a bit.
Hope fully it will all settle down nicely when I go and get a cuppa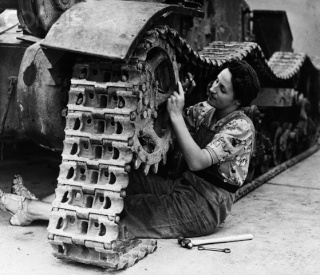 lordy the quickest way to loose your legs if that rolled forward chop
It's ok Stev, they have let the tyres down on the other side

Admin




Posts

: 667


Join date

: 2009-11-11


Age

: 58



This forum is broken my post count is to low

VAseMKIII wrote:lordy the quickest way to loose your legs if that rolled forward chop
Never mind that those shoes clash with that outfit terribly
Your showing your femanine side again Bal

Hmm actually looking at the shoes and the subject matter probably a publicity stunt aimed at getting women working in the factories during the war she's probably a model they used intstead of the genuine article.
Any way back on topic please

Only Girl would really notice that dude

I hope each of you has the 2011 you deserve.

yes a bit late



Posts

: 10


Join date

: 2010-02-02



Hi All,

Just dropped in to say hi, and congrats on the work you're doing with PanzerUnity. Can't wait to see this in the future.

ps. impressive models Murkz........nice work!



Posts

: 9


Join date

: 2011-02-17


Location

: Nova Scotia



Hey Slomo, nice to see you here. Panzer Unity has taken a back seat again as our coder has gone AWOL

We have rekindled our interest in T34 vs Tiger and are helping i44 where we can.
Vasemkiii and I have been trying for the last couple of nights to get an mp session of PE, no luck yet. Also I sent you some Tiger 1 wheels and tracks I made a good while ago, I hope you can get them into PE.
Jeff
Admin




Posts

: 667


Join date

: 2009-11-11


Age

: 58




---
Permissions in this forum:
You
cannot
reply to topics in this forum